Give Kids The World: Our "adopted" charity
December 23, 2008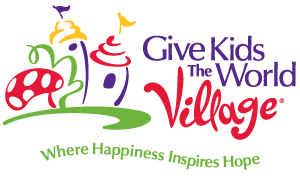 With more than a million visits through our virtual turnstiles every year, I spent a lot of time this season thinking about which charity would be a perfect fit as our "adopted" charity. It would be nice to forward some of our visitors to a place they can donate and make a difference in the lives of other people.
Give Kids The World became an obvious and natural fit very quickly. First off, their mission is to give kids with life threatening illnesses and their families a care-free week at places we can all relate to... in Orlando! To that end, few charities can be as much a part of the amusement industry as Give Kids The World.
The real clincher came from a friend who explained it another way. She spent part of her childhood very ill, stuck in a wheelchair, with a grim diagnosis. But as terrible as these days were for her, above all, she just wanted to have the normal experiences that every other kid had. She wanted to be a part of the normal communities that every other kid did.
Give Kids The World does exactly that, helping these families forget about the illness and disease and just be normal for a week. As CoasterBuzz is rooted in community, it only makes sense that we try to help out a part of our community.
The economy is terrible, and will likely get worse before it gets better. For families that are asking for help from Give Kids The World, waiting for a better economy is unfortunately not an option. That's why I'm asking our members this year to open their hearts and donate any amount they can to this worthy cause. The Give Kids The World Village in Orlando is an awesome achievement, and I strongly encourage you to check out their Web site: http://www.gktw.org/. Simply click the "donate now" link to donate.
Thank you for your help,
Jeff Putz
CoasterBuzz.com