CoasterBuzz Podcast #182 posted
Posted | Contributed by Jeff
"I guess I hope that by our example, we will have shown the industry that some things are possible that maybe some folks in the industry don't think are possible, and that by doing a park the right way, and creating great value and providing the things that people want, respecting their time, that you can make a park work, even in a place as remote as Santa Claus, Indiana." - Will Koch, recorded October 1, 2005 for CoasterBuzz Podcast #2
The CoasterBuzz Podcast celebrates the life of Will Koch, the owner of Holiday World and Splashin' Safari, who passed away last week. Will appeared at least twice on the show, and we're replaying those clips here.
The first clip is from show #2, recorded at Holiday World live in front of an audience on October 1, 2005, at the first Fall Affair event. Will talks about the decision to build The Voyage roller coaster and what he hoped his legacy would be. Jeff, Mike, Rob and Scott co-host, photos below by Kara Dhuse, and video shot by Dave Althoff. You can download the video here.
The second clip is from show #10, where Will announces a significant change in the construction of The Voyage. Jeff, Mike, Rob, Scott, Greg and Pat co-host.
Of course, there is a bonus outtake, as is tradition on the show.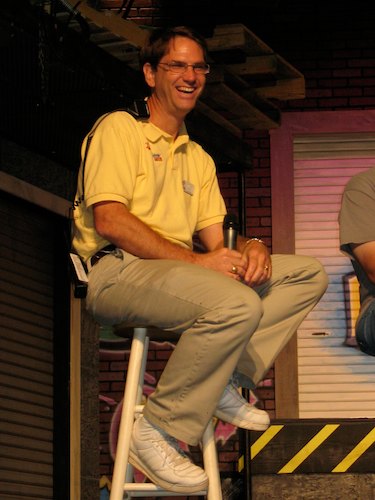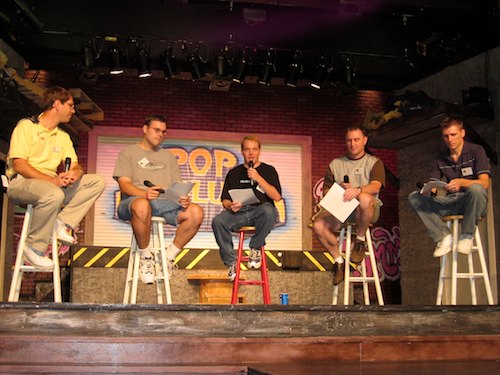 Link: CoasterBuzz Podcast