CoasterBuzz at nine years
Posted | Contributed by Jeff
CoasterBuzz celebrated the ninth anniversary of its launch on January 30. Here are some of the changes over the years...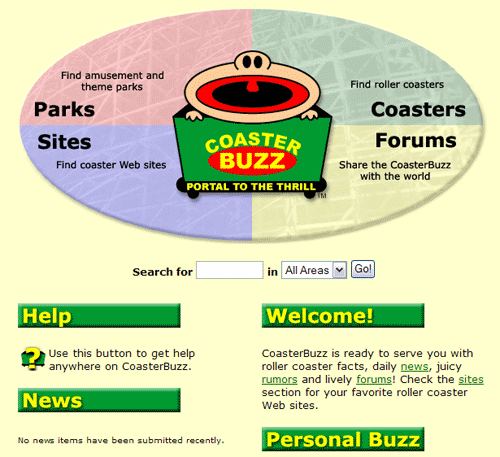 Launching on January 30, 2000, CoasterBuzz made its debut as a portal site with this layout. For several weeks before this launch, a bulletin board held its place, back in the days when it was fashionable to say that you were "under construction." The site also entertained rumors at the time, which were a fun distraction, given the insane roller coaster building boom led by Six Flags. Highlights of that year included extensive IAAPA coverage.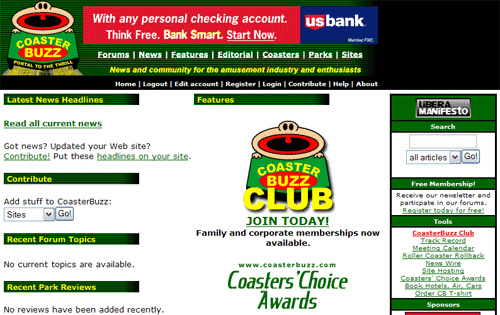 The second version of the site, launched in the summer of 2001, dropped rumors and began establishing itself as an authority for news from around the amusement industry. It was also the year that CoasterBuzz Club launched as a means to support the site and organize a new online club model for enthusiasts.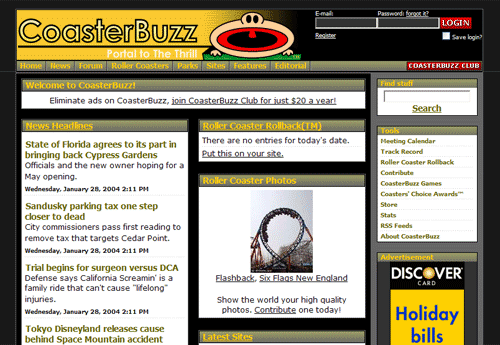 A year and a half passed before the third version of the site was launched, emphasizing track records for members and sporting a more modern (for the times) look. It was also a new milestone for the forum features. This arrangement was maintained for more than five and a half years.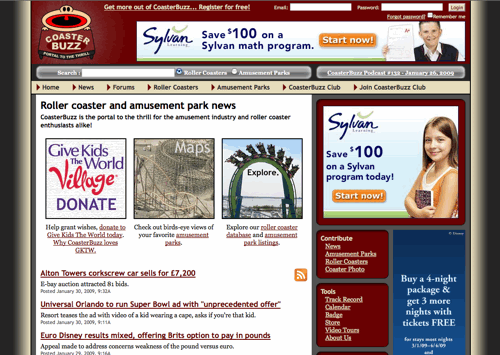 Finally, after years of staring at the same site, the current version launched on September 1, 2008. Since this release, a number of small tweaks have been made, including a drag-and-drop track record for members. There are more new things to come, so stay tuned!