extremecoasterdad
Friday, February 9, 2018 12:00 PM
OhioStater said:

And yet, thousands of people who have no idea what it feels like to be discriminated against will get butt-hurt over the name of a roller coaster, which is near the top of the list of things that don't matter. And I'm not a roller coaster.


However, if it was a statue of a roller coaster with a confederate name, then it needs to be removed and put in a museum of history so we never forget, but do not glorify what it stands for. ;)
Ken P
Friday, February 9, 2018 12:53 PM
Wait, you mean the ride wasn't misplaced Paramount licensing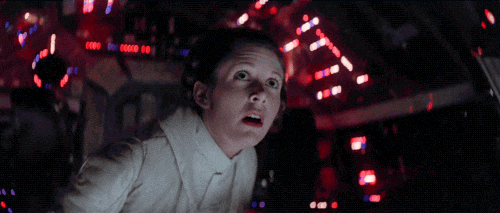 Tommytheduck
Saturday, February 10, 2018 12:30 PM

"You Racer scum."
Ensign Smith
Saturday, February 10, 2018 4:05 PM
I appreciate that Cedar Fair has chosen this moment in time to make the change. I just think they could do better than Racer 75. Then again, these are the same folks who gave use Drop Tower and Back Lot Coaster.
Last edited by Ensign Smith,
Saturday, February 10, 2018 4:18 PM
---
My author website: mgrantroberts.com
Jeff
Saturday, February 10, 2018 6:30 PM

Back Lot Stunt Coaster. Don't sell them short!
---
Jeff - Editor - CoasterBuzz.com - My Blog - Silly Nonsense
ldiesman
Saturday, February 10, 2018 10:28 PM
Same folks that gave us Flight Deck. They like either horribly bland or unpronounceable for everyone, but Scooby Doo.. (see: Rougarou)
Ensign Smith
Sunday, February 11, 2018 3:07 PM
It could be worse. They could've renamed it Fire Racist Confederate Namesake Hawk.
---
My author website: mgrantroberts.com