Posted | Contributed by Jeff
Fun Spot Orlando has sent us details on their new GCI roller coaster, opening in February, 2013. Called White Lightning, the ride will feature 2,000 feet of track and be 75 feet tall. It will feature 18 moments of airtime and include a 90-degree banked "aerial dive." Marketing director Mark Brisson said this in an e-mail:
"This stills fits in with the Master Plan approved in March by the City Of Orlando. This coaster will be part of Rebranding to Fun Spot America, with a Vekoma steel suspension coaster and a 250 foot SkyCoaster, plus other family themed rides. The Grand Reopening will take place in February or (if delayed) March of 2013."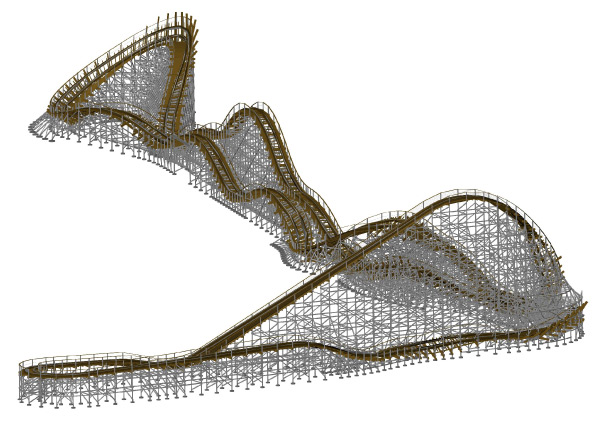 Related parks