Posted Saturday, March 11, 2017 11:31 PM | Contributed by Jeff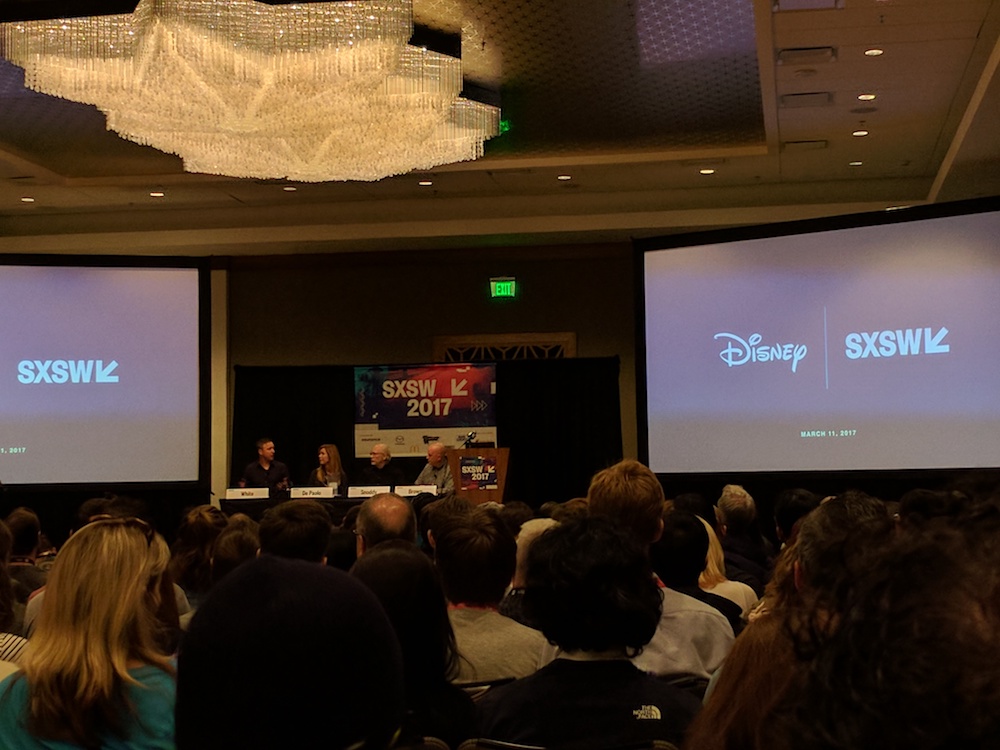 Today at SXSW in Austin, Texas, a panel of Disney executives talked about the expanding field of artificial intelligence and machine learning, along with other technologies. Jon Snoddy, of Disney's Imagineering group, mentioned the importance of new technologies serving the stories the company wanted to tell, and said that sometimes they scrap the use of technology entirely when it doesn't meet that goal.
The panel also showed video clips from their R&D lab. One showed an animatronic "Pascal," inspired by the movie Tangled, which could be carried around and respond to input from people that touched it. Another video showed a completely autonomous droid that people would quickly learn to interact with. One attendee commented that it was like "Push," the talking trash can, without the use of remote control.