Carowinds adding classic rides, Winterfest for 2017
Carowinds adding classic rides, Winterfest for 2017
Posted | Contributed by Jeff
From the press release:
Moms, dads, kids and grandparents alike will be able to create even more unforgettable moments as Carowinds heightens the level of family fun in 2017! Four new vintage thrills will provide families with "classic nostalgia" and old-fashioned fun; plus, Santa and a new festive holiday event, WinterFest, are coming to town.

First, we're bringing back some oldies but goodies with a new County Fair section of the park. Park goers can enjoy enhanced food offerings, new experiences and the addition of four NEW classic ride favorites everyone in the family can enjoy together:

Do-Si-Do is a super-fun spiraling adventure that will send guests flying through the air- gliding up, down and around as three giant arms rotate riders in different directions.
Electro-Spin will give park goers a sense of being airborne in free-rotating, floorless gondolas while being suspended and flipping upside down up to 63 feet above the ground!
Rock 'N' Roller, a staple of any County Fair, is a fast-paced circular ride that will send guests round and around, up and down as high energy tunes and spectacular lighting round out this awesome experience.
Zephyr, a classic family swing ride, will suspend riders as it rotates in a circular, wavelike motion providing remarkable views of the park. County Fair is slated to open spring 2017.

Second, guests will be able to ring in the holidays next season with a new family tradition, WinterFest. Deck the halls with this larger than life event as the park transforms into a spectacular winter wonderland filled with magnificent displays of lights and holiday décor.

Midway Merryment will fill the paths of the park with melodious song and dance. Guests will also get to meet some of their favorite holiday characters, including Jack Frost and the Sugar Plum Fairy.
Christmas crafts and activities will be available for the entire family. From ornament decorating and feeding Santa's reindeer, to making cookies with Mrs. Claus and ice skating on Snowflake Lake, guests will be fully immersed in the Christmas fun.
Holiday themed LIVE shows will be a must-see during this extravaganza. With Christmas musicals and the nightly lighting of our 70-foot tall Christmas tree- little kids and big kids alike are sure to be amazed.
Charlie Brown's Christmas Tree Lot will set up shop in Planet Snoopy. Guests can walk the lot and meet Linus and Charlie Brown from the PEANUTS™ gang.

Families can also enjoy festive food and drink including a holiday style menu featuring smoked turkey and carved hams, and our homemade hot chocolate. WinterFest debuts in November 2017. Best of all, it's included with the purchase of a 2017 Gold Season Pass!
Read the entire press release from Cedar Fair.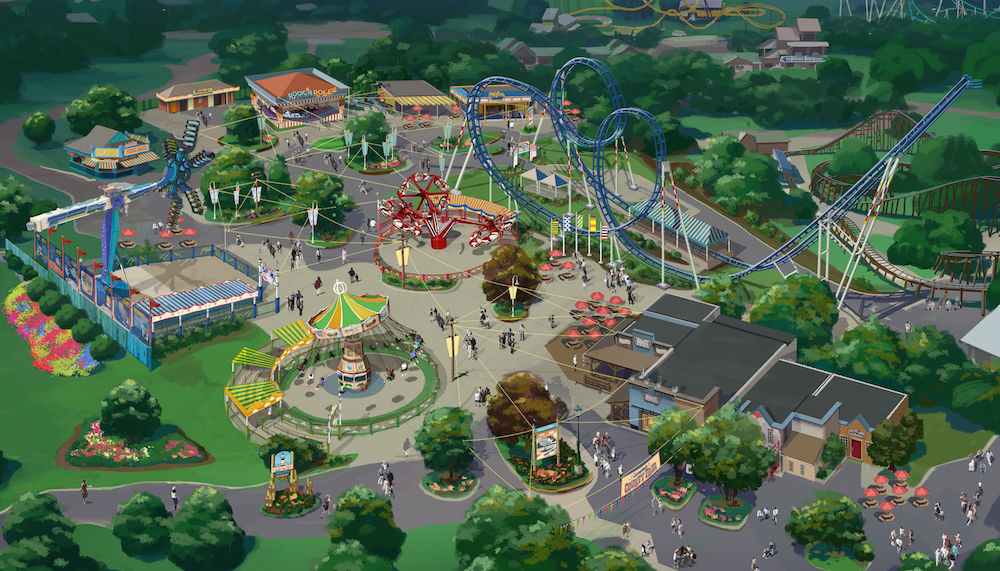 Related parks
You must be logged in to post