CoasterBuzz on Windows Phone
Get roller coaster stats on your phone, along with information about theme parks and amusement parks.
CoasterBuzz has gone mobile on Windows Phone! Access our database of roller coasters and amusement parks from anywhere using this free roller coaster app.
v1.3 includes:
Search for amusement parks and theme parks
View details and roller coaster lists for each park
Search for roller coasters
View detailed stats on each roller coaster
Find out where a coaster may have lived at another park
Each ride and park is linked so you can bounce from one record to the next
Check out the CoasterBuzz 100, the top 100 roller coasters according to CoasterBuzz members, updated weekly
Fast app switching in Mango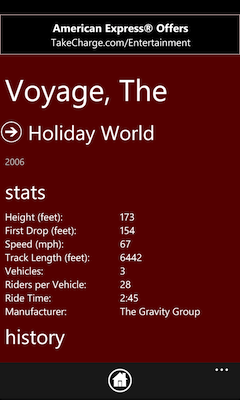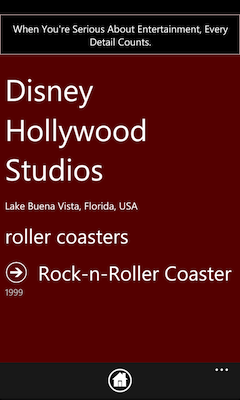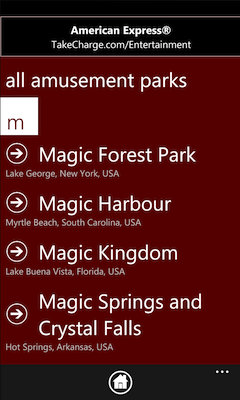 Download it today, free, to your Windows Phone, by going to the marketplace and searching for "coasterbuzz" or, if you use the Zune software in Windows, follow this link.