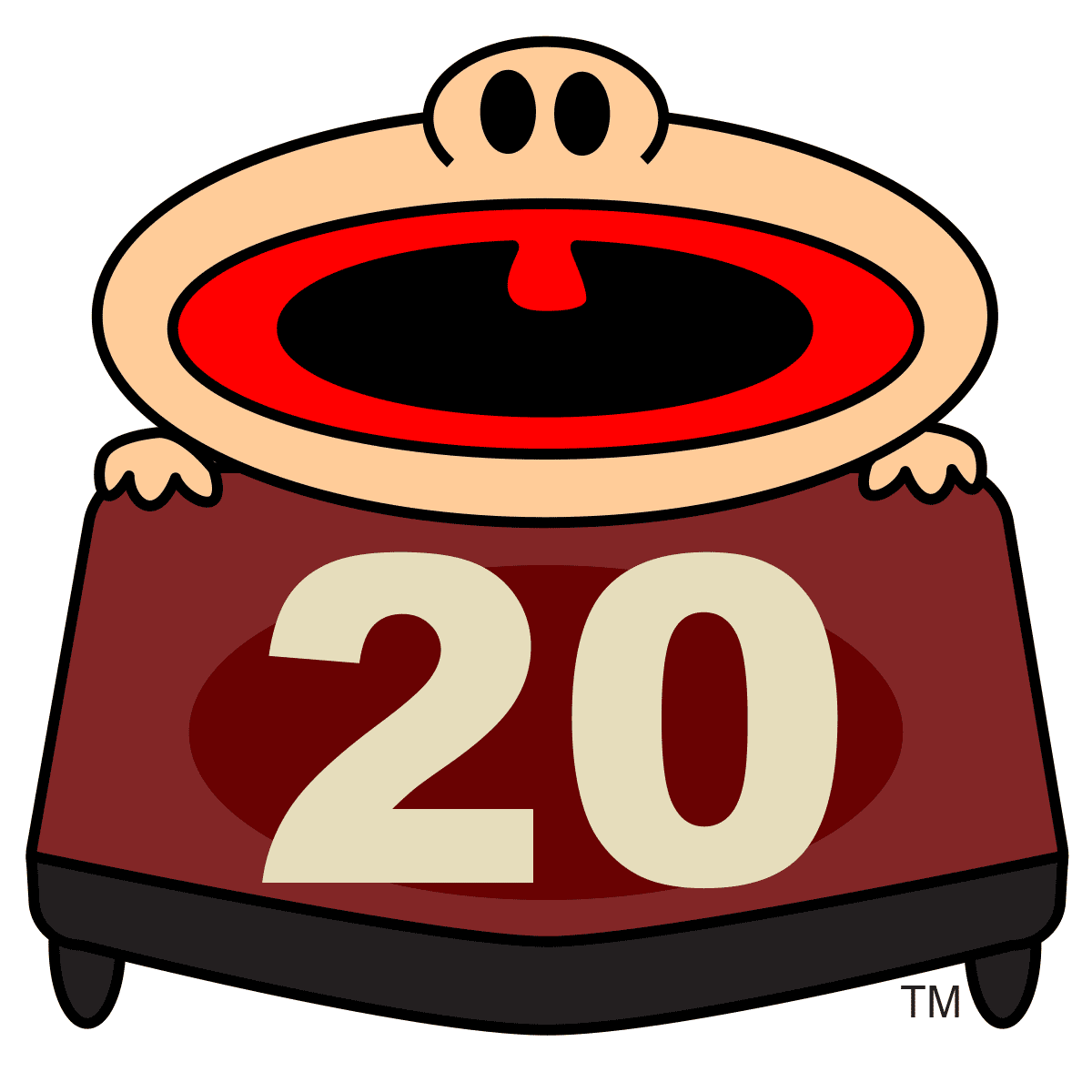 CoasterBuzz 20 - Chapter 3: Of kings and clubs
It's an understatement to say that 2001 was a disaster for a lot of people, and CoasterBuzz was in trouble before it even reached its second birthday. Hosting costs were well north of a thousand dollars each month, and I was committed to a year of having a T-1 connection to my house, where I hosted the sites. I lost my job, I bought a house earlier in the year and my primary advertising firm was melting down and dropped me.
The weird thing was that if you took out the financial pain, CoasterBuzz was by most measures a success. One of the big ad providers at the time, Burst Media, ranked their represented sites by ads sold, and CoasterBuzz was at the top of the list among theme park sites, including some of those covering Disney.
Formalizing the community
Roller coaster enthusiasts in 2001 were all about events that included exclusive ride time. Parks would work with clubs, mostly American Coaster Enthusiasts (ACE) and regional clubs, to have people in the park before or after the park was open, and probably serve some kind of meal through their group sales.
Informally, CoasterBuzz members were using the online meeting calendar, and little gatherings were happening at parks on almost a weekly basis. This was certainly true for me personally, as my network of friends was growing and highly distributed. In fact, that phenomenon continues to this day, and I find myself periodically meeting up with that network as they eventually all roll through Orlando. Given all of this volume, it seemed to make sense that CoasterBuzz should have its own club.
The strategy was simple enough: Turn off the ads on the site for members, issue a membership card and have at least one event. The only question mark was whether or not the parks would consider the club legitimate. That may seem like a weird question now, but in 2001, there was no precedent for online clubs.
The event situation was also weird. Over the years, many of the parks known for big events eventually dialed back their efforts, opting to have one big club-agnostic event. Back then, individual clubs worked with parks to create their own, smaller events. Typically the club would sell tickets directly, and bill the club for the tickets and the catered meal. It was a lot of overhead and a lot of work for one guy (and his wife) to take on.
Tactically, I had one advantage from the start: I was already able to accept credit cards. Since I was selling forum software licenses, I at least had the merchant account to make things happen in Internet time. At minimum, the bank fees were going to be $720 per year, so anything to spread out the cost was welcome. Joining the club could be instantaneous, and when it came time to sell event tickets, I could do that at least with paper order forms.
My network at the parks wasn't big yet, but being the relatively small industry that it is, it wasn't hard to get to know people. My biggest challenge was time, because I didn't have very much. Of course, having a relationship with Cedar Point that was already solid, I asked them about events, and they agreed that CoasterBuzz Club members could attend Coastermania, but doing a dedicated event was still a big question. I felt pretty strongly that we needed a named event.
I was on the email list for press releases at what was called Paramount's Kings Island at the time, and I started a conversation with Jeffrey Siebert, who managed communications for the park. Kings Island was an interesting place at the time, as the entire Paramount chain looked to differentiate themselves from other amusement parks by trying different things. While Six Flags and Cedar Fair were making sure that every park had a hypercoaster, Paramount went with non-traditional rides like the Flying Super Saturator at Carowinds, a single-rail suspended coaster that interacted with people (and water cannons) on the ground. At Great America in California, they built Stealth, a flying coaster. At Kings Island, they decided to build Tomb Raider: The Ride, the one and only Huss Giant Top-Spin ever built.
I offer this context to say that Kings Island was a little different, and I think Siebert had to work a little harder than most people to sell what his park was building. But also, being a little different seemed like a good fit for a club that was a little different. All I really had to do was ask, and he agreed that Kings Island would be host to the first ever CoasterBuzzCon in 2002. Our first event was a done deal!
Launch day
On October 30, 2001, CoasterBuzz Club was launched, for the low low price of $20 per member. There were a few bumps here and there around some credit card failures, but from the technical side, it all worked. The response from various site visitors was all over the place, with a strange negativity from some people. Sample hate included:
Sounds like a not-so-sneaky way for us Coasterbuzzers to pay for the site. I bet after the first gathering, the next ones will be at crappy places that no one goes to. Count me out. Sorry, Jeff, your scams do not fool me.
This sounds all fine and dandy, but what about those of us in states that will not be included at the PKI ERT? I live in SC, and what ERT events will we have?
The word "scam" was used a dozen times in the first hour. A half-dozen others demanded ERT at their nearest park. To be fair, there were a lot of people who signed up immediately, with no expectations about events at all. A number of younger folks in particular raised objections, which in retrospect is unsurprising given that many people were stealing music via Napster at the time. The Internet was causing a lot of media to be devalued at the time. What was so weird about this is that, fundamentally, nothing about CoasterBuzz as one knew it was changing. If you could afford a membership, you had mostly the same stuff, without the ads.
Yet another segment seemed offended by the possibility that I could make money from the site. That was the single weirdest thing ever. With all the money I spent on the server and software, plus the T-1 fees, there was little chance that I would make any money, at least in the near term. Routine profit would eventually come when the costs came down, but it was mostly fun money, not quit-your-job money.
The club got its next big endorsement when Holiday World welcomed CoasterBuzz Club members to its annual event, then called Stark Raven Mad. Between that and Coastermania at Cedar Point, the two biggest agnostic events were covered.
CoasterBuzzCon
Our first ever event happened on June 9, 2002, at Paramount's Kings Island. The cost was $38 for club members, and $42 for non-members. If you had a Paramount season pass, it was only $14 or $18 for non-members. As I recall, we sold some tickets on-site that morning as well for $45 or $20 if you had a pass. My former wife, Stephanie, and I manned the booth in the morning. (Fun fact, I still have the sign from above the ticket window.) After expenses, we actually made $150, which of course was rolled into the mounting credit card debt I carried to operate the site.
We had about 70 people show up, which was pretty great, because the early ticket sales were dismal. The park had a minimum of 50 for the catered lunch (burgers, fried chicken and such), so there was some risk at first because I was on the hook for at least that many meals.
I recall the vibe was pretty great. The park went the extra mile when decorating for us, as we had real cloth table covers and Eiffel Towers on each table. It felt better than your average picnic.
After lunch, a great many attendees "took over" the Flying Eagles, one of the classic flying scooter rides from the 70's. This particular installation was legendary for its ability to stall the birds and cause them to "snap" when the loose cable finally caught up to the rotating frame. Our group did not disappoint, causing the ride to shake and girate in ways that caused a small child to cry and leave the line. Not a proud moment, but a little funny.
Exclusive ride time, or ERT, was the real reason that people came to these events. Usually it involved keeping a few rides open after closing and allowing the attendees to ride as they wanted, but for a group our size, that wasn't realistic. And yet, the variety and volume of rides ended up being fairly epic.
Once the park closed, we started at the new Tomb Raider: The Ride. In the early days when it ran as conceived, with a story and a program that moved you through scenes, it was a pretty solid themed ride. I would say it was one of the best outside of Orlando, even. Literally the entire group could ride together because the ride was so enormous. Our first ride had an emergency stop, which was pretty weird. All of the lights came on, the show stopped, and the Giant Top-Spin was basically reduced to a giant swing. As legend has it, one of the biggest problems with the ride was that if the two rotating arms got out of sync, it did this, so as not to twist the carriage in between the arms.
Jeffrey Siebert was not only all-pro, working up cheers for a re-ride, but he never broke the character of park advocate. He had been selling the ride as a "totally immersive dark ride experience" before any of us knew it was a Top Spin, and to his credit, he was right. To this day, he's one of my favorite people in the industry. At the time of this writing, he's the park president at Six Flags Fiesta Texas.
After Tomb Raider, we crossed the park to Flight of Fear. This indoor launched roller coaster had a reputation for beating the crap out of people with obnoxious over-the-shoulder restraints, but the year before our event, the trains were retrofitted with lap bars. It easily became one of the best rides at the park. Again, we all had the chance to ride several times in a row, and that night the midcourse brake ran wide open, for an insane ride.
From there, we ended the night on The Beast, as one does at Kings Island. You never know from year to year how that ride will run, or what the state of the track will be, but on this night it was insanely great.
As we exited the park, they gave us Tomb Raider posters. The overall feedback was overwhelmingly positive, and Kings Island showed us a really great time. When the bill came the next week, I was relieved that the math all worked out.
Event fatigue
For 2003, we had another CoasterBuzzCon, but this time at Six Flags Great America. I met another long-time friend there, this time Susie Storey (who would go on to work in a number of places, including IAAPA and Give Kids The World). I wasn't able to go to this event because of volleyball coaching obligations, and I didn't actually meet Susie until many years later when we spun up the Coasting for Kids event at Cedar Point. I also did not meet my friend Mike Jandes at this event, who would eventually go on to do the podcast with me. Our families have even vacationed together.
We were invited back to Kings Island, and we rebranded the event as BeastBuzz. The event was even bigger, and that year the park opened the Huss Giant Frisbee that they called Delirium. The ERT on that was funny, because everyone was so enthusiastic the first time around. By the third ride, the enthusiasm had been sucked out of the group because that ride takes a bit out of you.
In 2005, we started an event called the Fall Affair at Holiday World. This was an honor for us because we were the first group invited for an enthusiast event following the tragic accident in 2003, when a woman fell from the Raven during Stark Raven Mad. It was a small event, but we got to see the new Voyage under construction. The event went on for years, not every year, but it always felt good to be there.
There were other events from year to year, including Hersheypark, Dorney Park, Dollywood, Cedar Point (BooBuzz!) and a return to Great America. One of the things that made events easier on my end in later years was that the parks had more sophisticated ticketing systems, and they would handle all of the money and ticketing. However, as the years went on, fewer parks wanted to do events beyond their big annual club-agnostic events. The general emphasis on events has largely subsided.
Dedication to servers
As the end to the second year of my T-1 contract approached, the prices for dedicated servers plummeted. Two great things were happening. There were so many players entering the market that competition was insane. Not all were created equal, but there were data centers popping up all over the place with thousands of cheap servers going in. I knew from experience that I didn't need a ton of computing power, so I didn't have to go nuts renting an expensive box. The other great thing is that there had been so much investment in infrastructure that bandwidth was getting crazy cheap too.
In the spring of 2003, I unplugged my home server, and my T-1 went dark. I moved the sites to a dedicated server that was costing me about $300 per month. I was finally in the realm of profitability, once I paid off all of the debt I acquired on my business accounts. By 2005, the hosting costs were just over $100 per month. It was a staggering and rapid decline. The timing was good, because I was getting divorced, coaching volleyball and doing some contract work, so having a little financial freedom to "figure things out" helped. The sites were covering my car payment, utilities and food.
After five years on that box, I had to upgrade as the host decided to retire the aging hardware. I went bigger, spending about $200 total on the server and backing up to Amazon Web Services (AWS). It was total overkill, but the performance was pretty great. I no longer needed any of the software that I had other than the database license, which was way out of date.
In 2014, I finally moved everything to the cloud, which for me meant Microsoft's Azure. Having worked at the company from 2009 to 2011, of course I felt some allegiance to the platform. I worked on a project there, the profile and reputation system for the developer network, that processed a hundred million transactions per month using Azure in its very early days. Cloud services are neat, because you don't really have any dedicated piece of hardware that is "yours." Instead, everything is abstracted and part of a pool of resources that are redundant and provisioned as necessary for you. You only pay for the specific things you need. I was able to get my spend there down to about $140 per month, though I have since increased it for performance.
It's all fun and games
In 2003, having shed my in-house server, I decided to build out a game file exchange. RollerCoaster Tycoon 2 (RCT2) was still very popular, and the simulation "game" NoLimits was also hot. At first I conceived of this as a new perk for club members. While I was testing it out, it was restricted to club members, but it didn't take long to figure out that the overlap between coaster gamers and club members was not large.
This was a fun project, in part because I was going for speed. I was really only four years into my career as a software developer at this point, and didn't have any opportunity to build things for performance. It was going to do some neat things, like calculate ratings and keep track of what you viewed and downloaded. By the end of the year, the site hosted over 4,000 files, downloaded over 100,000 times.
The games site was popular in part because of a core group of really good players. Pat Walters, better known as Lord Gonchar to the community, was uploading RCT2 tracks and parks almost on a weekly basis, and they were all rich in detail, and fairly realistic given the constraints of the game. He was so good, in fact, that he won an official contest, awarded a new RollerCoaster Tycoon pinball machine.
Games started to fade in late 2005, but it remained on the air until 2008.